Welcome to Warren County Water District's service area! We look forward to providing you with reliable, affordable and around-the-clock service.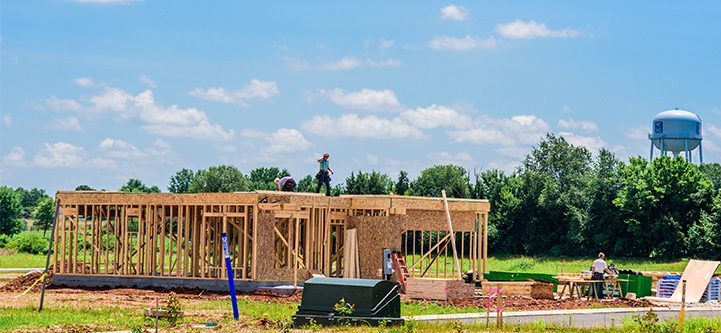 The following provides a simple, step-by-step process for customers establishing new water and/or sewer service. If you are simply changing account information for service already established on a property, please see existing user Transferring Account Information.
To apply for a new water meter:
Obtain a plumbing permit
a) Contact a licensed plumber to provide you with a permit.
b) If you are doing your own plumbing, you may obtain a permit at the State Plumbing Inspector's Office in Bowling Green at the Barren River Health Department:1109 State Street, (270) 843-0651.
Bring the plumbing permit to the Water District's office
If your plumber plans to deliver the permit to the Water District, please call our office at (270) 842-0052 to verify its receipt before coming in.
Fill out the Application for Service
Application for Water
Application for Sewer
a ) This application includes a $1,600 fee for a standard 5/8" x 3/4" residential meter. For larger service sizes, see the chart below.
3-inch or larger
On-Site Estimate Only
On-Site Estimate Only
*These prices do not include a pressure regulator. Please contact our office for pressure regulator pricing.
b) Where sanitary sewers are available, there is a $500 connect fee for those receiving residential sewer service. The connect fee for commercial sewer services is $1000. In certain areas sewer interceptor capitol recovery contributions will also apply. Please contact our office to determine if your location is in these areas.
c) After proper documentation and fees have been provided to Warren Water, our representative will provide you with a wooden stake to mark where you want your meter to be installed. Generally, installation is completed by our staff within two weeks of receiving the application.
Additional Information
Requests for Larger Meters
Requests for water meters larger than the standard 5/8″ x 3/4″ (standard residential) require WCWD engineering approval to ensure proper sizing. An estimate of the fee for this construction will be provided by WCWD and must be paid by the customer prior to installation. Any overpayment will be refunded by WCWD, and any underpayment will be charged to the customer.
Meter and Service Line Location
The wooden stake provided by the WCWD to mark the location for water meter installation must be set on the property before installation can be completed. If the stake has not been set when our representatives arrive on site to install the meter, the meter will not be installed, and an additional fee will be charged for the extra visit required.
It is important that you not install the service line to the meter location until after the water meter has been installed. In some circumstances it may not be possible for us to set the meter at the exact location of the wooden stake due to other underground utilities that may already be installed, problems with rock or other issues we may encounter during the installation. If you have any questions, please call our office at (270)842-0052.
Please note that you should not install a service line until your new meter has been installed.
Existing user transferring account
Fill out sections 1 and 2 on the application for service at the WCWD office.

You may also print one here, fill it out and bring it to the office.
The Driver's License number of the primary applicant will be required.
Last four digits of Social Security number for primary applicant and co-applicant, if applicable, will also be required.

Obtaining service in your name requires the payment of a deposit and connection fee. A combination of these fees
may apply depending on the type of service requested.
Deposits*

Residential Water Service: $40
Residential Sewer Service: $40
Non-residential Water Service: $100
Non-residential Sewer Service: $100
*These amounts are the minimums (actual amount may reflect twice the average monthly usage.)

Connection Fee

Regular Hours: $25
After Hours: $65

Water and/or sewer service will be transferred within 48 hours of receiving the application and the requested date.
Example A

A residential customer applying for water service during regular hours would be responsible for the following fees:
$40 <- Residential Water Service Deposit
$25 <- Regular Hours Connection Fee
$65 Total

Example B

A residential customer applying for water service, sewer service and requiring after-hours connection:
$40 <- Residential Water Service Deposit
$40 <- Residential Sewer Service Deposit
$65 <- After Hours Connection Fee
$145 Total